Cosmetic Dentistry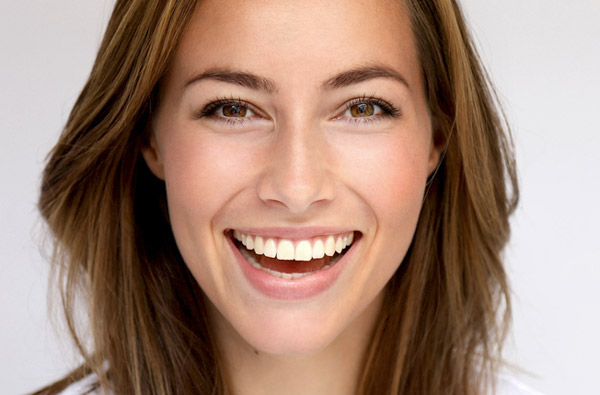 Cosmetic dentistry is all about making your mouth look good, and it is a newer type of dentistry. Most people focus on making your teeth stronger and keeping them healthy, but in the 1980s, dentists began making resin cement to support cosmetic teeth changes. Cosmetic dentistry has been around for longer than most people think, and our dentists at The Center for Esthetic Dentistry do not just tell you what cosmetic dentistry is, but we can also tell you why you need it.


While most people go to the dentist for health problems or cavities, a few people get dental surgery for cosmetic reasons. If you have a crooked bite, crooked teeth, or jawbone structure problems, cosmetic dental surgery can help you restore your smile.


Invisalign has several benefits over braces and aligners, and the benefits do not all have to do with your straight teeth. Once you hear these benefits, you might want to find out more about Invisalign and if it is right for you.


One of the first things that our dentists do when it comes to cosmetic dentistry is teeth whitening. This helps to remove stains that brushing cannot get rid of, whether those stains are from smoke, coffee, or food. The procedure to remove stains is not that difficult, and it often can be done in just one visit. With the right materials, you can even do it from home.


Bonding is a minor procedure that will help to get your teeth or tooth back to normal. Bonding is also very cost-effective. Rather than replacing your tooth with a root canal or covering the damage up with veneers, we simply use tooth-colored resin to patch the damage and make your tooth look normal.


Porcelain crowns have been used in dentistry for a very long time, and for a good reason. The material is durable, looks like a natural tooth, and is easy for our dentists to shape. If you are suffering from a damaged or cracked tooth, then a crown might be just the thing to cap it and prevent it from causing you any more pain.


Veneers are able to help with cosmetic problems that are on the front teeth. If you have a chipped tooth, a gap in your teeth, or teeth that are misshapen, then veneers might be a good way for you to fix the problem.


While most people look at your teeth and mouth health when it comes to judging your smile, our dentists at The Center for Esthetic Dentistry look at your gums as well. Having unhealthy gums could be a sign of gum disease, but it can also affect how your smile looks if your gums are too long or too short. For gums that are too long and are impeding on your smile, we offer an aesthetic gum lift to fix the problem.


Smile makeovers are not always cosmetic decisions, and sometimes they are a necessity for your health. If most of your mouth is damaged by tooth decay, gum disease, or other irreversible problems, then we will work with you on a full overhaul of your mouth. Typically, this starts with bridges and dental implants replacing the majority of your damaged teeth.


The History of Cosmetic Dentistry

Fixing smiles has been around for quite a long time, with the ancient Etruscans fixing their teeth with dentures made from bone and the teeth of dead humans and animals. As cool as it might sound to have a wolf tooth or other animal tooth in your mouth, it certainly was not comfortable!

The Egyptians began using cosmetic dentistry to make the world's first crowns and bridges out of gold. The Romans took it a step farther by making mouthwash and toothpaste out of their own urine, which is something that we thankfully do not have to repeat today. As the medieval era rolled around, you would find dentists in barbershops. They began making dentures from bone, just like the Etruscans did.


The 1700s and Beyond

The biggest change for cosmetic dentistry, that we still use today when working with you, is when porcelain was used to make dentures. Soon, dentists began using plastics and acrylics for dentures and crowns, and teeth whitening improved. Now in the 20th century, there are a lot of improvements made in the field of cosmetic dentistry, and it can help you repair your mouth from stains, cracks, and damage.


What Is Cosmetic Dentistry?

Now that you know the history, you can see that cosmetic dentistry has been around for a very long time. It is designed to help your mouth heal from light damage and stains and to improve the look of your mouth and teeth.

If you have stained or yellow teeth that will not get clean even if you are brushing them every day, then you might need to go to cosmetic dentistry and have our team help you. Stains can sink into your teeth, especially if you are a smoker or are drinking coffee and tea every single day. Our cosmetic dentists can help you make sure that your teeth return to their pre-stained white state.

Braces also go under the umbrella of cosmetic dentistry, as straight teeth are one of the most common cosmetic problems that we fix. Whether you want braces or clear aligners, our cosmetic dentists will make sure that your teeth straighten up.


Making Cosmetic Dentistry Work for You

Cosmetic dentistry has improved over time and we have got several materials and procedures we will use to get your mouth back in order. If you are thinking about imperfections in your mouth that you would like to fix, we can answer all of your questions. Please reach out to work with one of our dentists, call The Center for Esthetic Dentistry at 541-507-0999, and we will help you out!