What Are Veneers

Grants Pass, OR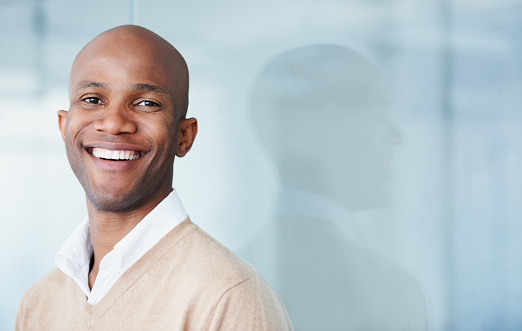 Veneers are thin shells made of porcelain, composite material, or ceramic bonded to the front surface of teeth to improve their overall aesthetic appearance. By providing an extra layer of protection, these laminates can close gaps between teeth and change the shape and size of one's smile.

Advanced dental technologies have made it possible to achieve flawless oral health and aesthetics with the help of veneers. Veneers offer an excellent solution for cosmetic dentistry problems like chipped or discolored teeth, wide spaces between teeth, and even crookedness in some cases. By concealing these imperfections with natural-looking material that easily bonds directly to compromised areas, you can drastically alter the appearance of your teeth, all while maintaining surmountable protection from further damage.

At The Center for Esthetic Dentistry our highly-trained professional, Dr. Darren S. Huddleston, DMD, can offer you superior dental veneer service for an optimal outcome.


Regarding dental restoration, two popular solutions are veneers and dental crowns. Veneers are applied directly to the surface of teeth and give them a uniform appearance and a smooth look-and-feel, often used for discoloration, chipping, and other aesthetic issues. On the other hand, crowns are designed to encase the entire tooth to fortify structures weakened by deep decay or fractures. Crowns can come in several forms, such as metal, ceramic, and porcelain. Metal is most often used for back molars due to its strength, while ceramic and porcelain provide a lifelike appearance that closely mimics the color of natural teeth.

Both can improve the appearance of teeth but have different effects on functionality. While veneers offer a facelift to existing underlying teeth, crowns restore function beyond simple aesthetics.


What Problems Can Veneers Correct?

Veneers can provide an effective solution for many dental problems, including:

| | |
| --- | --- |
| • | Chipped or broken teeth |
| • | Stains or discoloration that cannot be removed by whitening |
| • | Gaps or spaces between teeth |
| • | Misshapen or uneven teeth |
| • | Worn or short teeth |
| • | Unsightly or outdated dental work |
| • | Teeth with pits or deep grooves |
| • | Teeth with flawed enamel |
The Dental Veneers Procedure

The process usually begins with a consultation with a dentist to determine if veneers are the right solution for a patient's specific cosmetic needs. Before placing veneers, the dentist will remove a small amount of enamel from the tooth's surface to ensure proper fit and placement. During the procedure, the dentist will prepare your teeth and make room for the veneers.

The dentist will then take impressions of the prepared teeth and send them to a dental laboratory, where the veneers will be custom-made. The dentist may place temporary veneers while the permanent veneers are being made.

Once the veneers are ready, the dentist will clean and polish the tooth surface and etch it to ensure proper bonding. The veneers will then be placed and bonded to the tooth using dental adhesive and cured with a special light.

The dentist will evaluate the fit, bite, and appearance of the veneers, making any necessary adjustments before polishing the veneers for a natural look. The entire process typically takes two to three appointments over several weeks, and dental veneers can last for many years with proper care and maintenance. If you're interested in getting dental veneers, contact us at The Center for Esthetic Dentistry at 541-507-0999 today and we'll get you schedule for an appointment.