Why Choose a Cosmetic Dentist?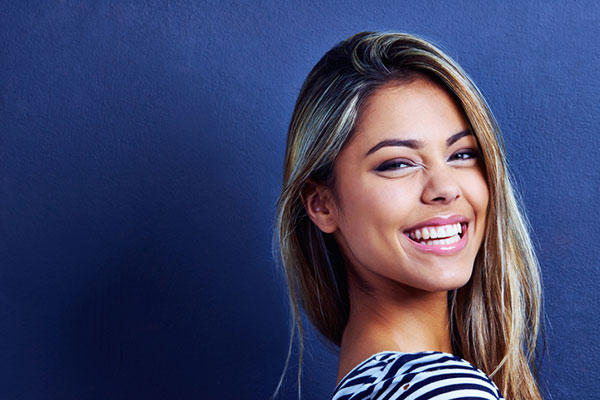 While most people go to the dentist for health problems or cavities, a few people get dental surgery for cosmetic reasons. If you have a crooked bite, crooked teeth, or jawbone structure problems, cosmetic dental surgery can help you restore your smile. Our dentists at The Center for Esthetic Dentistry have experience in cosmetic dentistry and we will be able to help you help provide you with the smile you are looking for.


Do You Need Whitening?

One of the biggest reasons people come to get cosmetic surgery is for teeth whitening. Drinks like tea and coffee, along with other habits like smoking, can discolor your smile and cause problems for your teeth. Our cosmetic dentists' team can help you whiten your teeth and eliminate the stains that brushing just cannot get rid of.

We apply a bleaching gel to your teeth and then activate it with special lighting to help you remove the stains. Once everything is clear, your teeth will be cleaned, and you will have a much whiter smile than before. Teeth whitening is strong enough to get rid of even years of stains and give you a perfect smile.


Covering Damage With Veneers

If you have stained, chipped, or uneven teeth, veneers can be a cosmetic solution. The thin shells are made by our dentists and are custom made for your mouth. Once they are complete, you will need to come in so we can attach the veneers to your teeth. They act like coverings and are durable enough to last a long time. Whether you have stains, cracks, or chipped teeth, the veneers will cover those problems from view.


Who Is a Candidate?

If you have minor problems with your mouth, such as a cracked tooth, discoloring, or crooked teeth, then seeing one of our cosmetic dentists is the best thing to do. Your teeth do need to be healthy, so if you have been brushing, flossing, and have healthy gums, then you will be a perfect candidate for cosmetic dentistry.

If your mouth suffers from severe health problems like gum disease, then you will need more complex surgery and perhaps replacements for your teeth. While your mouth will have some cosmetic improvements, the main goal will be repairing your mouth during the surgery.

The purpose of cosmetic surgery is for a healthy mouth that simply wants to be touched up. A general dentist is someone who will help with a mouth filled with damaged teeth and gums or preventive care.


Finding a Good Cosmetic Dentist

Our team of cosmetic dentists can help you repair cracked teeth, fix discolored teeth, and touch up your smile to bring it back to normal. Our cosmetic dentists are experienced, and will be able to answer questions and help you get a perfect mouth.

Having an imperfect smile can lead to insecurities issues within our patients. If you are thinking about cosmetic dentistry and have an idea of how you want your mouth to look, then please contact us, The Center for Esthetic Dentistry at 541-507-0999 today. We will give you a beautiful smile in no time at all.