Aesthetic Gum Lift

Grants Pass, OR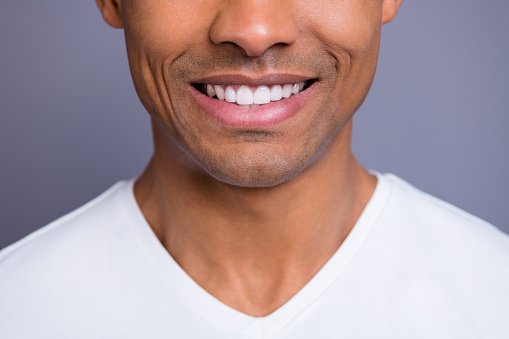 While most people look at your teeth and mouth health when it comes to judging your smile, our dentists at The Center for Esthetic Dentistry look at your gums as well. Having unhealthy gums could be a sign of gum disease, but it can also affect how your smile looks if your gums are too long or too short. For gums that are too long and are impeding on your smile, we offer an Aesthetic gum lift to fix the problem.

Many people have not heard of this procedure because not many people tend to have gum problems that go outside of periodontal disease. However, for those who do have a gummy smile, this lift is a great way to fix it and get your mouth back to looking good.


What Is a Gum Lift?

A gum lift consists of our dentists going into your mouth and getting rid of all the gum tissue that is covering your teeth. We want to create an even gumline for you and prevent problems from showing up in your mouth. The procedure is not complicated, and we can complete it in one visit.

After your mouth is numbed with some anesthesia, we get to work and use lasers to cut into the gum to remove any extra tissue. Then the bleeding is cauterized before we move on. If any bone has to be removed as well, we take care of that also.

Then we wash your gums to remove any excess bacteria and close your teeth with stitches. Due to new technology the gum lift now uses a laser to perform the procedure. The laser is more precise than the earlier procedures, which used a scalpel to physically cut away the tissue. It also allows for less recovery time.


What Does the Lift Do for You?

The gum lift allows for your teeth to appear longer in your mouth, which is why the procedure is often called 'crown extensions.' You will have an even gumline that does not look off, and every time you smile, you can be sure that someone notices your mouth's new look.

Additionally, the benefits are not all cosmetic. The extra gum tissue can be a major haven for bacteria, which can lead to severe gum disease and other oral health problems. Once all the extra tissue is removed, you will be able to clean your mouth better and make sure that the bacteria has nowhere to hide in your mouth.

Finally, with the roots of your teeth exposed after hiding behind layers and layers of gum tissue, we can do even more procedures if your teeth have any other problems. From crowns to restorations, to dental implants, removing the extra gum tissue can be a boon to your mouth.

If you are tired of having a gummy smile and want to remove any extra gum tissue, then please call The Center for Esthetic Dentistry at 541-507-0999 today and our dentists will take a look at your mouth while answering all your questions. Once we have determined that an aesthetic gum lift is right for you, we will get to work.