Teeth Whitening

Grants Pass, OR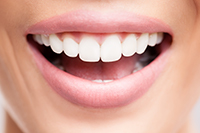 One of the first things that our dentists do when it comes to cosmetic dentistry is teeth whitening. This helps to remove stains that brushing cannot get rid of, whether those stains are from smoke, coffee, or food. The procedure to remove stains is not that difficult, and it often can be done in just one visit. With the right materials, you can even do it from home. There is one of the questions our The Center for Esthetic Dentistry is always asked, which is how does teeth whitening work? We can help with your answers in this article.


In-office Teeth Cleaning

One of the easiest ways to get your teeth cleaned quickly will bring you to come to see us. We can set up an appointment for you and get the process done in one visit. Our office typically has better materials than the standard at-home store-bought kits, and we can work much faster to help you get a perfectly white smile.

We place a whitening agent on your teeth and use either hydrogen or carbamide peroxide as a gel. This goes over your teeth, and then we use either heat or light to activate it, and the activated gel starts doing the work and breaks down the stains on your teeth at a cellular level. After a period of time that changes depending on how deep the stains are, we remove the gel and leave you with a perfectly white smile. It is a fast and painless procedure that has you walk out the door with a white smile and no other hassle.


At-home Teeth Cleanings

Over-the-counter teeth cleaning products can be bought from most stores. While these are good items, they will not be as quick or as effective as in-office procedures. Most of the at-home cleanings use either brush-on gels or strip-based products that are placed on the teeth. The gels use the exact same peroxide formula that we do but will need to be applied more often for around two weeks. The results are not permanent like our procedure is either, as it will only last for a few months and will then need to be applied again.

There are also whitening toothpastes that contain peroxides and help to brighten your teeth and remove stains when used. However, they are not as strong as an in-house procedure and need to be reapplied every day.


Come to See Us!

If you want real and permanent results to fix your stained smile once and for all, then come see us. Our procedure is quick, painless, and most of all, permanent. You will not have to fiddle with annoying gels or strips. Instead, a few minutes in the chair will get you the white smile you have always wanted without the time-consuming process of lesser products.

If you want to set up an appointment and get a whiter smile that you are proud to show off, then please call us at 541-507-0999 and get in touch with one of our The Center for Esthetic Dentistry cosmetic dentists. We are here to help you get your white smile back for good.