Dental Bonding

Grants Pass, OR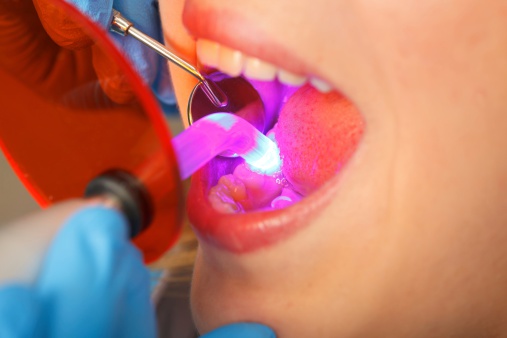 Sometimes dental surgery is not needed to fix a minor issue. There might come a time when you chip a tooth, have it become discolored, or suffer a crack. If the problem only affects that one tooth and does not pose a threat to the other teeth in your mouth, then our dentists at The Center for Esthetic Dentistry might suggest bonding as a great solution to get your mouth fixed.

Bonding is a minor procedure that will help to get your teeth or tooth back to normal. Bonding is also very cost-effective. Rather than replacing your tooth with a root canal or covering the damage up with veneers, we simply use tooth-colored resin to patch the damage and make your tooth look normal.


A Simple Procedure

Tooth bonding is one of the easiest procedures out there in the dentistry world. There is not a need for anesthesia or any other numbing, and you will not need to visit us multiple times. Instead, we just need one visit to get your damaged tooth repaired.

The procedure starts with our dentist picking a resin that closely matches your natural tooth color. Once that is done, we apply a bonding agent to your tooth so the resin will stick, and we lay the resin over the tooth to create a mold. Once the resin is molded to your tooth and sculpted perfectly, then we harden it with light to improve its durability.

After the procedure is completed, you will be able to walk out the door with a healed tooth that can be treated just like any other tooth. Bonding does not have a need for any anesthesia, therefore, you can instantly go back to daily life.


Who Needs Dental Bonding?

Dental bonding is a very simple procedure, but it does require an assessment to ensure it is the right procedure for you. If you have a cracked, decayed, or discolored tooth, then tooth bonding can fix the damage and the discoloration. However, tooth bonding is good for an isolated tooth that is damaged.

If more than one tooth is damaged or there is a risk of the damage spreading to other teeth, we might suggest other options such as tooth extraction, crowns, or bridges. If the damage to your tooth is the symptom of a larger problem such as gum disease, we will focus on fixing that before working on your tooth.


Caring for a Bonded Tooth

It is important to note that bonds are not as durable as your natural teeth, and they are also not permanent. You will need to have your bond replaced every five to ten years, and you will also need to take extra special care not to bite down hard on the bond ensuring not to chip it. If the bond becomes chipped, you will want to come to see us so we can fix it.

If you need a bonded tooth, please call our dentists at 541-507-0999 and schedule an appointment with The Center for Esthetic Dentistry. We will be happy to help you out and see if dental bonding is a good fit to repair your tooth and get your mouth back in tip-top shape!