Placing Dental Crowns

Grants Pass, OR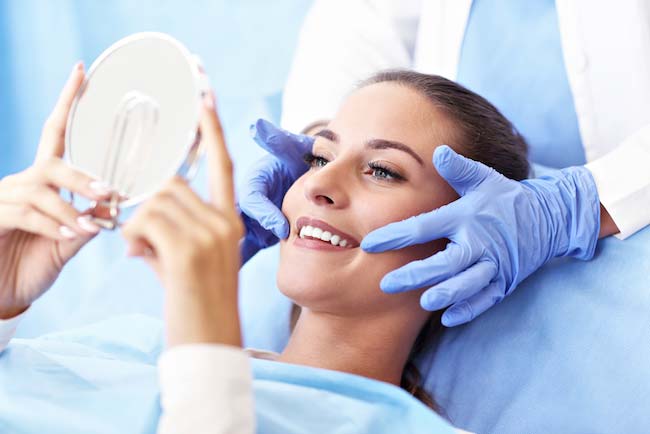 Dental crowns are a fantastic option to protect your teeth and improve their oral aesthetic. At The Center for Esthetic Dentistry, we offer quality dental crowns that can go on top of any damaged teeth. They are used to restore, cover, and protect the teeth's shape if fillings aren't working for you. Dr. Darren S. Huddleston, DMD and Dr. Darren S. Huddleston, DMD are experts for dental crowns.


Types of Dental Crowns

Dental crowns are made from a variety of materials, each with its own benefits and drawbacks. So, it is important to take a look at what would suit your needs the best. Here are the types of dental crowns that might be used, depending on your dental needs:

| | |
| --- | --- |
| • | Porcelain: Porcelain crowns imitate teeth the best. They're popular for patients who wish to preserve their teeth's natural look, particularly if the damaged tooth is farther in the front of the mouth. |
| • | Stainless Steel: Protects tooth until the permanent crown is manufactured. Ideal for preventing decay and germs from accessing the treatment site the week before the permanent crown. Stainless steel crowns aren't for permanent use. When the permanent crown is ready, it replaces the steel crown. |
| • | Gold: Gold crowns are still used, although porcelain and titanium have made them rarer. They restore molars. |
| • | Titanium: Titanium crowns are sturdy and decay-proof—the costliest and longest-lasting choice. Metal crowns are the most durable and can resist decay and teeth grinding. Metal crowns (including gold) are the strongest but cost more. |
| • | Metal-porcelain hybrids: This hybrid crown combines titanium's toughness with porcelain's imitating capabilities. They improve the durability and appearance of front and back teeth. |
| • | Resin: Porcelain and titanium crowns are replacing the resin ones, but they are the cheapest options. |
| • | Temporary: These crowns protect your teeth until the permanent crown arrives. They stay in the mouth for two weeks and are constructed of acrylic-based metals. Eat carefully to avoid breaking or loosening them. |
| • | Ceramic: The benefits of ceramic crowns include durability, cosmetic appeal, and convenience. |
Can You Get Same Day Crowns?

As the name suggests, dental same-day crowns are a specific kind of crown that the dentist may manufacture and implant in only one visit. This is made possible by the CAD/CAM technology that the dentist uses to quickly and digitally create a personalized dental crown. When you're in a tight spot, this process may be just right for you. Likewise, the goal is to avoid using a temporary crown. Temporary crowns are much more likely to come loose, which might harm the gums or other teeth. Less drilling is necessary for same-day crowns, preserving more of the natural tooth's structure.


Get Your Dental Crowns Now!

At The Center for Esthetic Dentistry, Dr. Darren S. Huddleston, DMD and Dr. Stephen Goldman, DDS can fix your dental crowns with high-quality materials and effective dentistry. You can get any type of dental crown or even same-day crowns! You can call us at 541-507-0999 and set up your dental appointment. We will take a look at your teeth and recommend the perfect dental crown for you.