Dental Implant Placement

Grants Pass, OR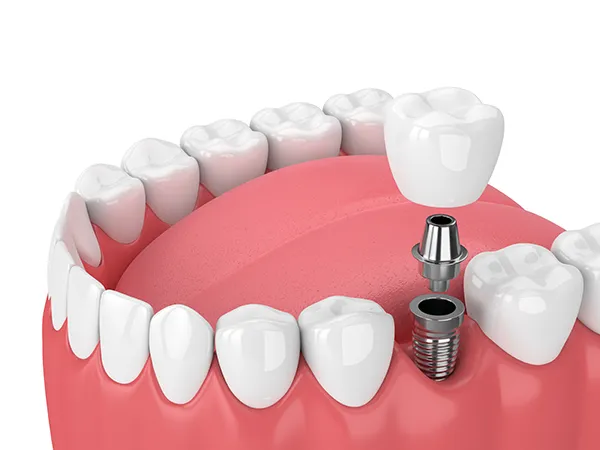 Dental implants are growing more popular by the day, and for good reason. They're highly durable, easy to maintain, and mimic your natural teeth. The concept behind most dental implants is very simple: an oral surgeon drills a suitable hole into the patient's jawbone and inserts an implant post into place. This may sound painful, but oral surgeons have had years to perfect the process, and the procedure has become more comfortable. Experienced dentists at The Center for Esthetic Dentistry such as Dr. Darren S. Huddleston, DMD and Dr. Stephen Goldman, DDS know the ins and outs of dental implant placement, ensuring that the process is as comfortable as possible.

A major prerequisite of dental implant procedures is having sufficient bone mass to support the implant post and having a healthy immune system to allow for healing. Often, patients who have autoimmune disorders or have unhealthy habits such as smoking may be asked to make lifestyle changes before they undergo surgery.


Mini implants, as the name suggests, have a much smaller profile than regular implants. They are no thicker than your average toothpick, while conventional dental implants can be as thick as 5.5 millimeters. A major usage of mini implants is the accommodation of smaller teeth. Their small size means that you cannot use screws or abutments like you would with regular implants.

Mini dental implants heal much quicker, while regular dental implants can take as long as six months to heal. The quicker healing times can be attributed to the surgery itself. Since the mini implant is smaller, the oral surgeon only has to make a small incision into the jawbone. This makes it much easier to heal. The disadvantage is that mini implants are not very stable when you compare them to regular dental implants. They're not a good choice for your molar teeth since they exert the greatest amount of biting force. Over time, the biting force displaces the mini implant, requiring another visit to your dentist for adjustment and correction. In some cases, the mini implant may have to be reinstalled.

This is why our dentists at The Center for Esthetic Dentistry mostly only recommend regular sized dental implants because they are more robust and durable. Regular dental implant restoration can last for several more years simply because they have a greater support structure from the jawbone. When you opt to undergo regular dental implants or mini dental implants, you may experience some discomfort and pain, swelling and bleeding, and difficulty chewing solid foods, especially during the first few months after surgery.

The good news is that a dental implant restoration is a permanent solution for missing teeth. You don't need special tools to clean your dental implants and can use the same processes as you do for your natural teeth. For more information about dental implants and which type would be most suitable for you, call 541-507-0999 to book an appointment with our friendly staff.