Dental Implant Restoration

Grants Pass, OR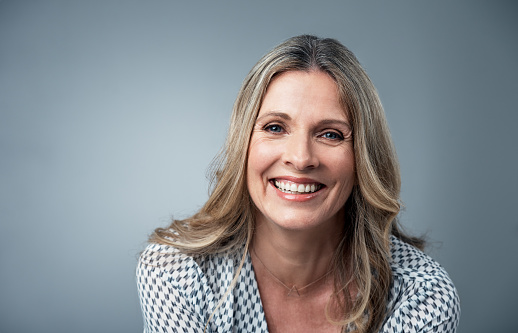 Dental implants have been used to replace missing, damaged, or decayed teeth for nearly 30 years. Dental implants enable you to sneeze, laugh and eat just as you used to do with your real teeth. Apart from being a reliable tooth restoration option, dental implants are also the strongest and most effective option.

At The Center for Esthetic Dentistry, we have a team of dentists that are experts in bone grafting, implant placement, restoration, and other related dental procedures to help ensure you restore your lost smile while reducing any associated risks. We use state-of-the-art technology that helps in speeding up healing time.


Dental Implants

Dental implants are artificial posts made from titanium and inserted into the jawbone to support the dental crown. The post takes three to six months to fuse with the jawbone. After healing, an abutment is attached to the post. An abutment refers to a structure that helps with supporting the crown. Crowns are cemented or screwed on the abutments. Dental implants can last a lifetime when well maintained. Dental implants function like the natural tooth. They will not affect your normal life and are very easy to maintain. You just have to brush, floss, and regularly visit a dentist for dental exams and checkups.


Dental Implant Restoration

Dental implant restoration is when an artificial tooth replaces a missing tooth. The dental implant restoration procedure involves attaching a crown to an implanted root fused with the jawbone.


Dental Implants vs. Bridges

Dental bridges are known to cost less when compared to dental implants. The dental bridge installation procedure is very simple and requires few visits to the dentist, making it less costly. Dental implant procedures last longer and hence will require more visits to dentists. This is what makes it more expensive when compared to dental bridges.

Dental bridges ensure all the adjacent teeth are well secured and prevent them from shifting. The bridges, however, do not have a screw placed onto the jaw to help fill the missing tooth root; hence they do not prevent loss of bone over time. Dental implants function like the natural tooth. They have a screw that is driven into the jaw, and they fuse, preventing any loss of bone in the future.


Implants vs. Dentures

Dental implants are made from titanium and are fixed into the jawbone with a crown placed at the top. Dentures refer to removable metal or plastic frameworks with multiple prosthetic teeth. Depending on the number of teeth you are missing, you might require a partial or full denture. Dental implant restoration helps restore the patient's function, health, and appearance.

With The Center for Esthetic Dentistry, you can expect more than a beautiful smile. We have assembled a skillful and experienced team of dentists who strive to ensure all dental implant patients are well taken care of and attended to with success. Our dentists are well versed with all the dental requirements and the entire dental implant procedure and will help restore your smile within the shortest time possible. Contact us today at 541-507-0999 to schedule a dental implant consultation or learn more about dental implant restoration.