Dentistry for Kids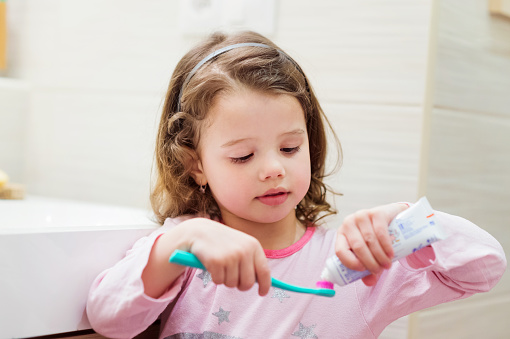 Dentistry for kids might seem unnecessary, but here at The Center for Esthetic Dentistry we think that the best time to start instilling healthy habits that will last a lifetime is when children are still young.


Do Kids Need to See a Dentist?

It is a common misconception to think that children do not need to see the dentist. Their teeth all fall out anyway, so is there any reason to start worrying about their dental health until their permanent adult teeth start to come in? Believe it or not, the development of healthy baby teeth is actually crucial to the long-term success of your child's oral health. If children do not have good oral hygiene, it can impact the health of their adult teeth before they can even come in. That is why the American Dental Association officially recommends that children come in for their first visit by the time they are one year old, or within six months from their first tooth coming in.


The Importance of Regularly Bringing Your Child In

How can your child's adult teeth be negatively impacted before they ever erupt? We are born will all of our teeth already in our mouths, so an oral health condition in your child's mouth that is left untreated can cause damage that will have to be dealt with for years to come. Cavities and gum disease can make it difficult for adult teeth to erupt as they should, leading to crowding and misalignment that may need braces during adolescence to correct. By coming in every six months after your child's visit, which is the schedule suggested by the ADA, we can monitor how your child's teeth are developing, and if necessary even take x-rays to take a look at how we expect their teeth to erupt in the future.


Your First Trip to the Dentist With Your Child

Your first trip to the dentist with your child should be a fun and exciting one for all involved! Your child may not be able to understand everything that is happening, but there is no reason that they should be concerned. First visits are typically very quick and easy, and are mostly about getting to know you and your child and establishing a relationship that will last for years to come. We encourage you to write down any questions that you may have for us, and to talk to your child before coming in. You can show them how to open and close their mouth when asked to, and try out some simple brushing techniques. During the visit, the most we will likely do is a basic cleaning, and your child can sit on your lap.


Start Your Child Off Right!

We believe that the best thing you can do for your child's smile is start them off early with a healthy attitude toward caring for their own teeth. By calling 541-507-0999 now, you can schedule your child's first visit with The Center for Esthetic Dentistry to ensure that they have the smile they deserve.