Common Dental Problems And Their Solutions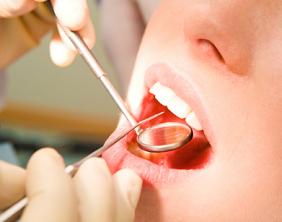 People are so busy they barely remember to take care of their teeth. Oral hygiene is crucial because it can affect the rest of your body. When you notice a dental problem, visit the dentist as early as possible. Also, learn about the preventive measures to help you escape dental problems. The most common is brushing your teeth daily and flossing. Continue reading to learn the common dental problems and their solutions below.


Missing Teeth

Mouth injury and loose gum can lead to loss of teeth. Many challenges come with missing teeth. It becomes difficult to smile, change in bite, and also have a speech impediment. If you have missing teeth, the solution is to visit the dentist. The dentists will offer many solutions, such as dentures and partials. Dental implants are the best missing teeth treatment, as they are permanent and look natural.


Tooth Sensitivity

You will know your teeth are sensitive when you feel pain when eating cold, hot or sweet food. Another way to detect sensitive teeth is to feel discomfort when brushing and flossing. Teeth sensitivity is common, but that doesn't mean you should not see a dentist.

The dentist will tell you the reason behind the sensitivity. They will offer solutions such as filling the exposed root. After that, the dentist will use fluoride treatment.


Teeth Discoloration

Medication, aging, smoking, and poor oral hygiene can cause teeth discoloration. At times brushing your teeth will not bring back the original color. Thus, seeing a dentist for a better solution would be best.

The dentist will offer a whitening treatment to patients who visit the problem early. For those who have permanently discolored teeth, the dentist will opt to use a veneer to cover the teeth. This process gives patients their beautiful smiles back. Visit our dentists, who help you prevent dental problems and offer the appropriate solutions.