My Blog
Posts for tag: dental care
By Center for Esthetic Dentistry
August 11, 2018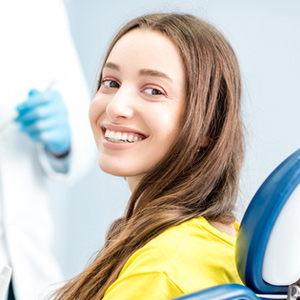 Today's dental care has advanced leaps and bound over the last century. But these advances are tiny steps compared to what many believe may be coming in the next few decades. This optimism arises from our growing understanding of deoxyribonucleic acid (DNA), the chain-like molecule that houses the genetic instructions for the growth, function and reproduction of every cell in the body.
As researchers unlock the secrets of this vast genetic blueprint unique to each individual the possible applications from this knowledge are astounding. Here are just a few possibilities that could one day impact everyone's oral health.
Preventing tooth decay. This rampant disease, triggered by bacteria (particularly Streptococcus mutans), can cause extensive damage in otherwise healthy teeth. There's already some indications from the study of genomics that we may be able to stop or at least hinder this disease in its tracks. Already we're seeing advances in gene therapy that might be able to inhibit the growth of Strep mutans and reduce its colonies in the mouth.
Growing new teeth. Composed of various layers, a natural tooth is part of a dynamic system of bone and gum ligaments that allow movement, protection and nourishment. Although dental implants are the closest and most advanced artificial approximation we now have to them, implants still can't fully measure up to the function and capabilities of a natural tooth. But further insight into the genetic code may one day allow us to reproduce a living replacement tooth for a lost one.
Harnessing saliva for detecting disease. The impact of genomics related to the mouth could impact more than just the mouth itself. Researchers have discovered that saliva contains genetic information similar to blood, urine and other bodily fluids with markers for various disease conditions. Unlike other fluids, though, saliva is relatively easy to collect. The key is new equipment and testing protocols to take advantage of the information already available in a single drop of saliva.
These examples illustrate the range of possibilities for better health in the future: a reduction in dental disease early in life; new and better ways to restore missing teeth; and quicker ways to diagnose dangerous health conditions.
If you would like more information on new developments in dental care, please contact us or schedule an appointment for a consultation. You can also learn more about this topic by reading the Dear Doctor magazine article "The Future of Dentistry: A Sneak Preview of Your Dental Future."
By Center for Esthetic Dentistry
March 13, 2018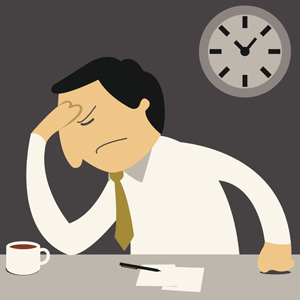 Chronic stress can cause any number of physical problems like back pain, insomnia or stomach ulcers. In the mouth, it can also be the cause of teeth grinding or clenching habits that may lead to pain and tooth damage.
Besides toothaches and jaw pain, stress-related teeth grinding may also be causing your teeth to wear at a faster than normal rate. While the teeth can withstand normal forces generated from biting and chewing, a grinding habit could be subjecting the teeth to forces beyond their normal range. Over time, this could produce excessive tooth wear and contribute to future tooth loss.
Here, then, are some of the treatment options we may use to stop the effects of stress-related dental habits and provide you with relief from pain and dysfunction.
Drug Therapy. Chronic teeth grinding can cause pain and muscle spasms. We can reduce pain with a mild anti-inflammatory pain reliever (like ibuprofen), and spasms with a prescribed muscle relaxant drug. If you have sleep issues, you might also benefit from occasional sleep aid medication.
A Night or Occlusal Guard. Also known as a bite guard, this appliance made of wear-resistant acrylic plastic is custom-fitted to the contours of your bite. The guard is worn over your upper teeth while you sleep or when the habit manifests; the lower teeth then glide over the hard, smooth surface of the guard without biting down. This helps rest the jaw muscles and reduce pain.
Orthodontic Treatment. Your clenching habit may be triggered or intensified because of a problem with your bite, known as a malocclusion. We can correct or limit this problem by either moving the teeth into a more proper position or, if the malocclusion is mild, even out the bite by reshaping the teeth in a procedure known as occlusal (bite) equilibration.
Psychological Treatment. While the preceding treatments can help alleviate or correct dental or oral structural problems, they may not address the underlying cause for a grinding habit — your psychological response to stress. If you're not coping with stress in a healthy way, you may benefit from treatments in behavioral medicine, which include biofeedback or psychological counseling.
If you would like more information on dental issues related to stress, please contact us or schedule an appointment for a consultation. You can also learn more about this topic by reading the Dear Doctor magazine article "Stress & Tooth Habits."